Ask Tarta to find you a perfect job
All jobs in one place. Deduplicated and imported hourly from job boards and career websites.
Never miss a job again and always be among the first to apply because TIMING MATTERS!
Okay Tarta, get me a job!
Used by more than
400,000 job seekers
in the US every month 🔥🔥🔥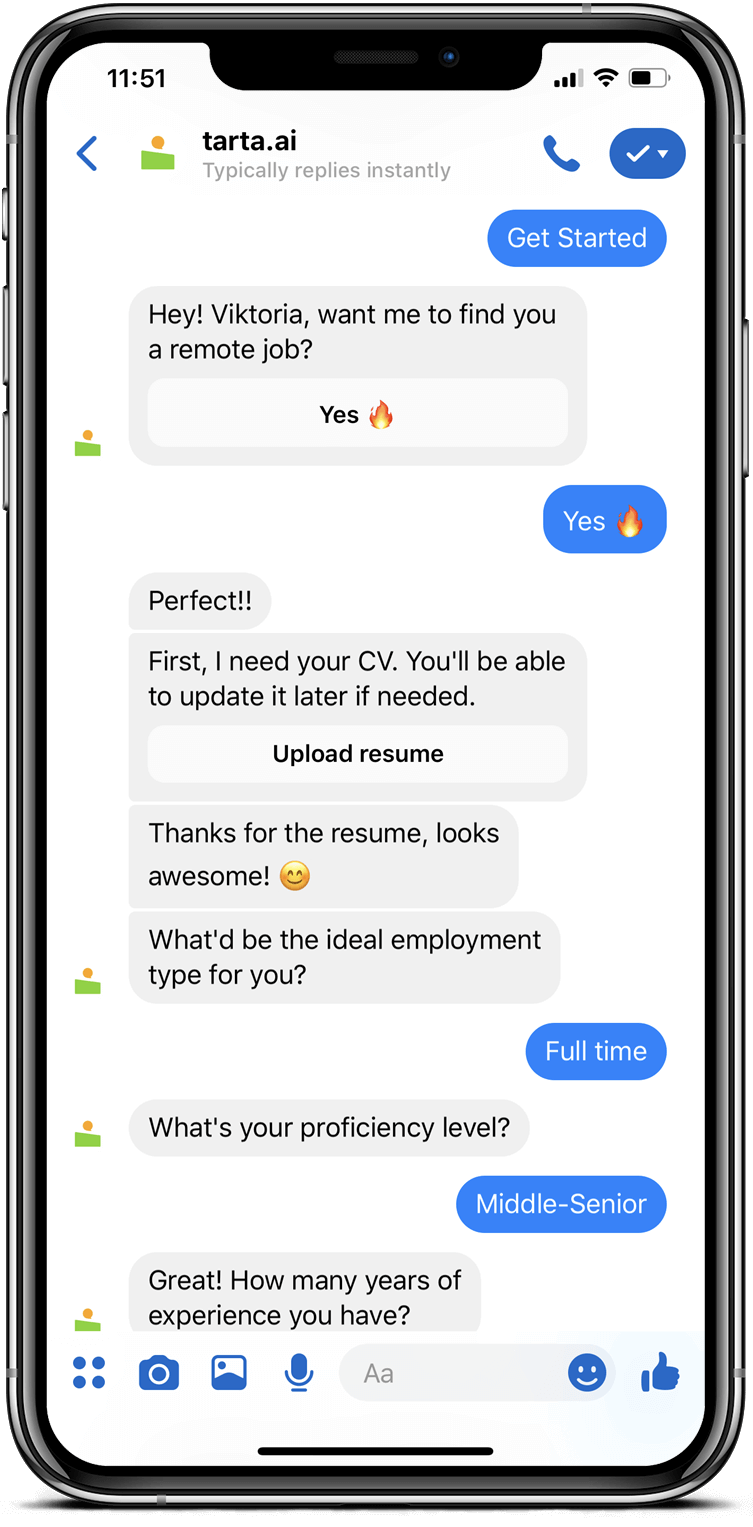 Your Personal AI Job Assistant
It's 2021, forget about job boards!
Tarta Assistant will help you find and get a job at top tech companies in no time.
Hey Alex, Amazon is opening a new remote customer service job. It'd be a 24% raise for you. Should I set up an interview this week?

Sounds interesting! I'm available on Thursday after 1:00 pm

Great! Just sent an appointment, please check your inbox