Ask Tarta to find you a perfect remote job
Tarta AI continuously checks remote jobs, matches you with the best ones, connects you with companies and even helps to set up interviews.
Get Started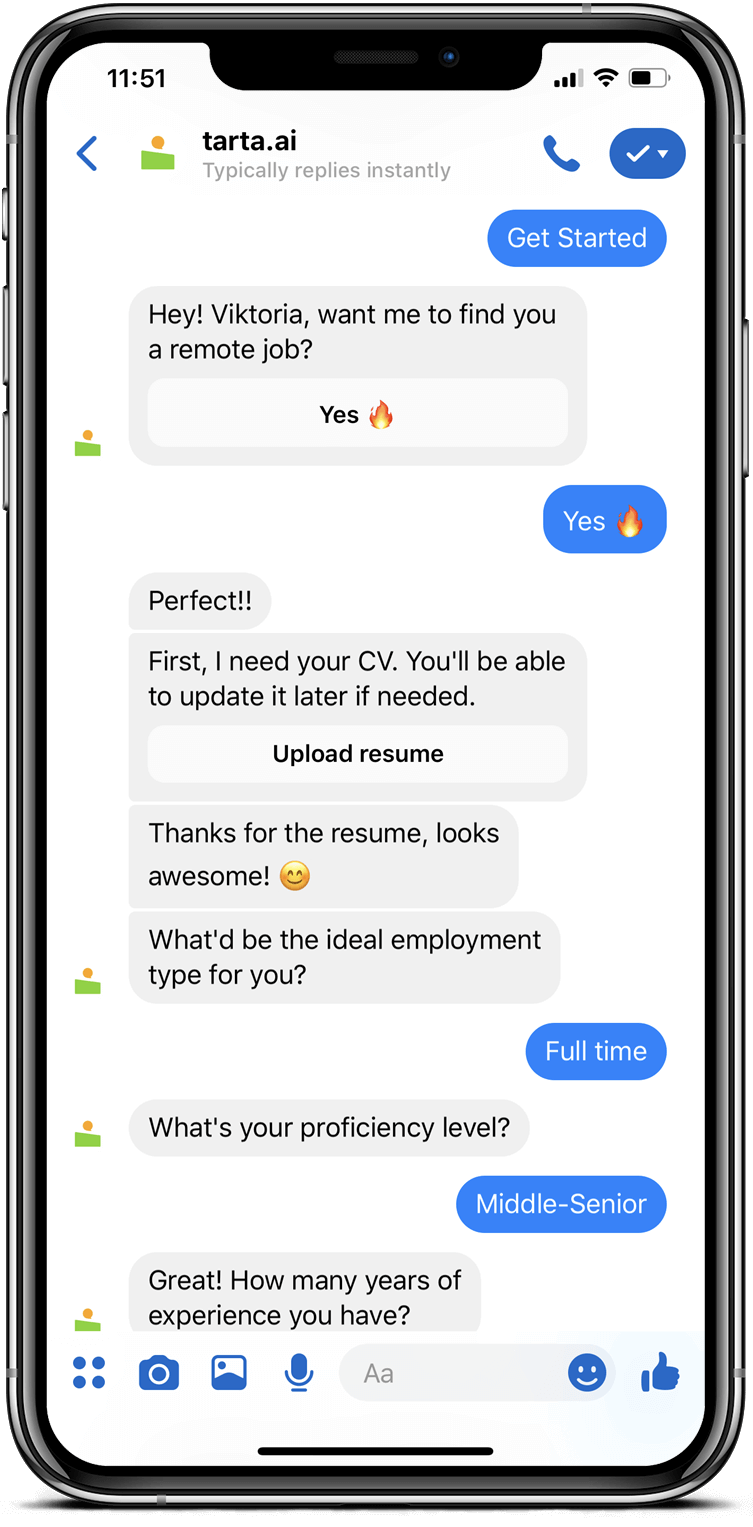 Your Personal AI Career Coach
It's 2020 now, forget about job boards!
Tarta will help you find and get a job at top tech companies in no time.
Hey Alex, GitLab is opening a new remote full stack engineer job. It'd be a 24% raise for you. Should I set up a quick call this week?

Sounds interesting! I'm available on Thursday after 4:00 pm

Great! Just sent an appointment, please check your inbox