Ask Tarta to find you a perfect remote job
Tarta AI monitors all available remote jobs, matches you with the best ones, makes an intro and sets up an interview with a recruiter.
Send to Messenger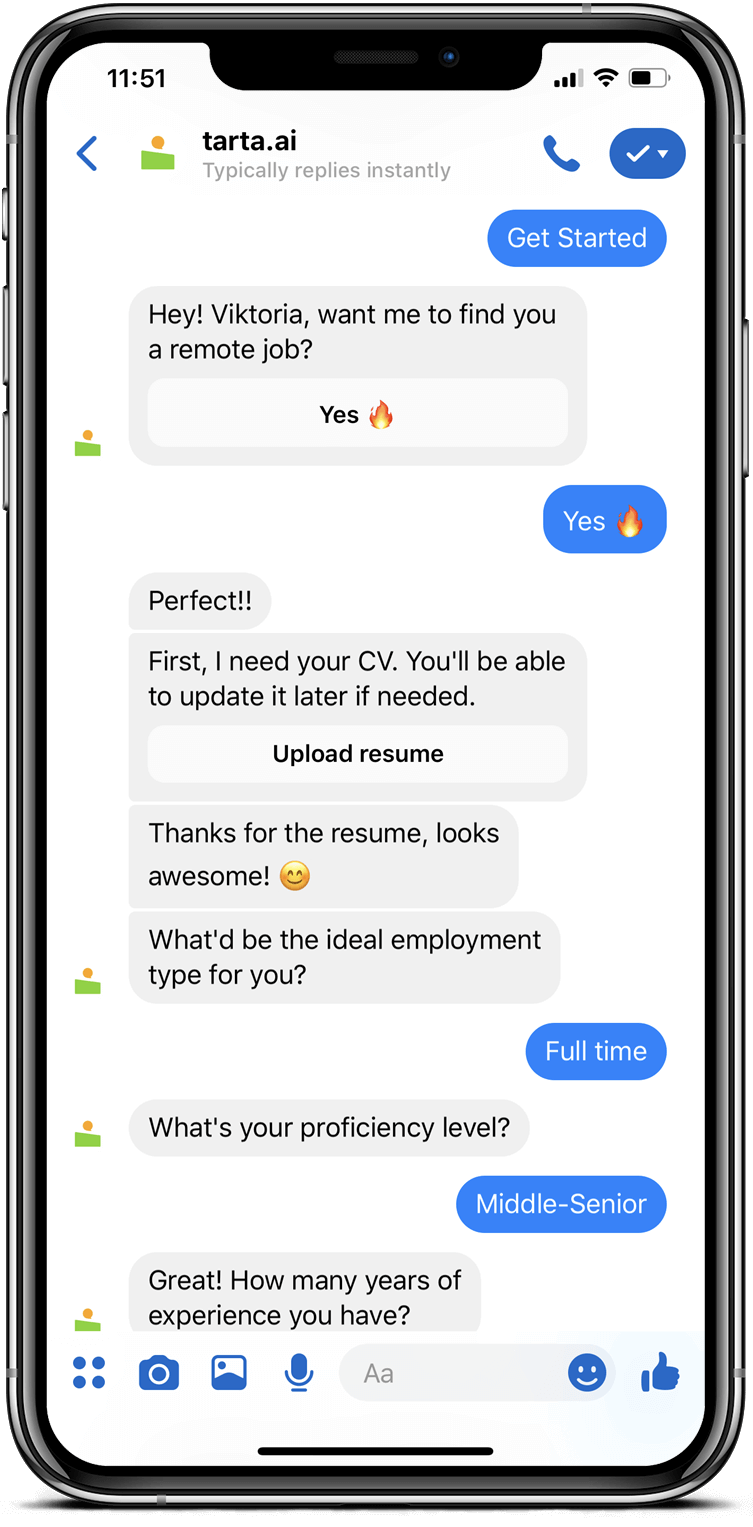 Your personal AI careers advisor
Forget about job boards, jobs that don't fit your skills and hours spent on setting up interviews. Tarta will help you find a job you'll love in no time.
Hey Alex, GitLab is opening a new remote data science job. It'd be a 40% raise for you. Should I set up a quick call this week?

Sounds interesting! I'm available on Thursday after 4:00 pm

Great! Just sent an appointment, please check your inbox